Join Date: Sep 2006
Posts: 10
Mentioned: 0 Post(s)
Tagged: 0 Thread(s)
Quoted: 0 Post(s)
Funny Story After Bringing My CTS-V To Dealer
---
So I finally take my car into the dealer for service. I needed to get the "Low Oil" and "Low Coolant" warnings taken care of. So I get there, and the service writer treats me with the utmost respect. I was shocked. Every place I have ever been they treat you like crap.
So after he is done doing my paper work he asks me to go have a seat in the lounge. Enterprise is on their way to come get you. So I got into the lounge and I grab a donut and a coffee. The second I take my first sip, the Enterprise guy is there. So this schmuk with white slicked back hair steals shotgun from me by walking fast around me and the car. I am like, whatever.
So we get into the car, and the white haired guy asks me, "Did you bring a Hummer in to?" I said "No, that's my Cadillac CTS-V right there," and pointed to it. He says "Ohh" with a snobby ass attitude. I am like whatever again. This guy is starting to irritate me.
So on the way to Enterprise, this guy starts talking and talking about his Hummer H2 and how great it is. How he has never had problems with it, and how its the greatest vehicle he's ever owned. I didn't say anything, but kept :bigroll: ing my eyes.
So we get to Enterprise, and both go up to the counter at the same time. One of the guys behind the counter says loudly, "Who's the guy with the Cadillac?" I said it was me. He threw me the keys to a Cadillac. The Hummer guy saw it. So they offer the Hummer guy a truck, and he says he want's a car. So they offer him the Kia Sophia we drove over in. I was :histeric: inside.
So I get into the 2007 DTS they Cadillac rented for me, and this guy gets in his Kia Sophia right next to me. I fiddle with my FM transmitter for my IPOD trying to get it to work. I look up and the Hummer guy is checking out my ride. I make eye contact with him, and give him a nod. He looks away in disgust. I start laughing. It was the funniest thing that's happened to me in a long time.
Cadillac fricken rocks when it comes to customer service.
Pics of the DTS: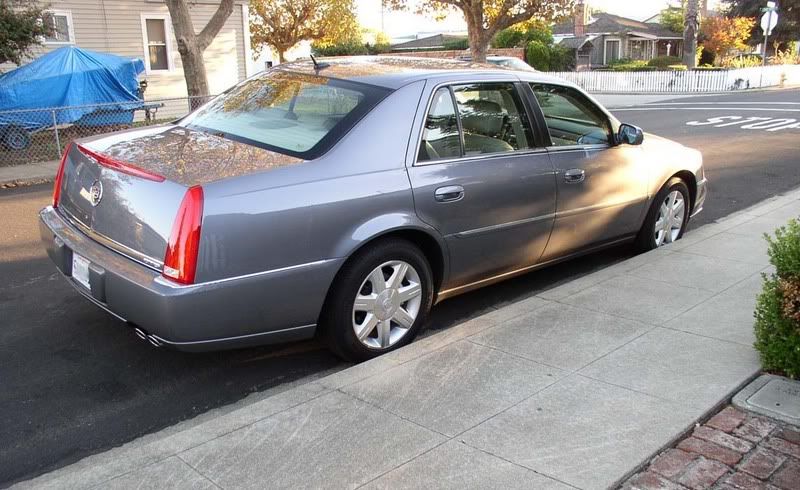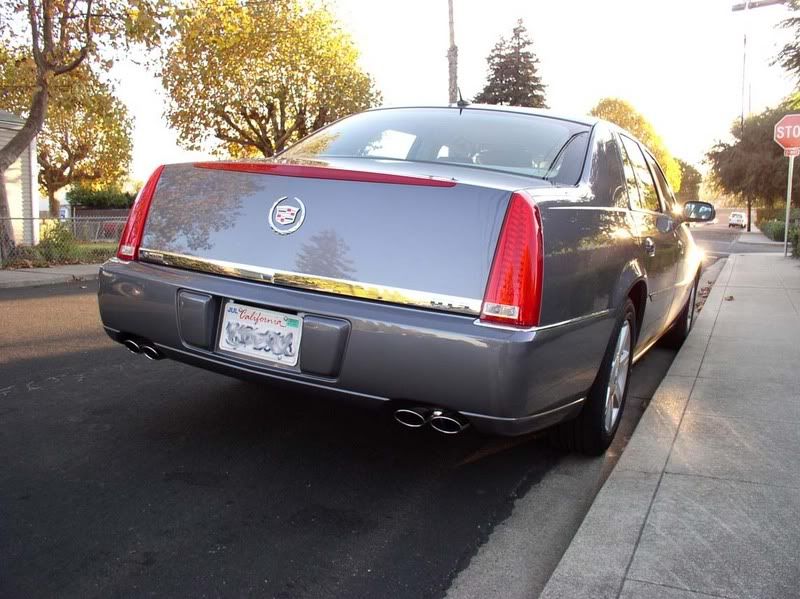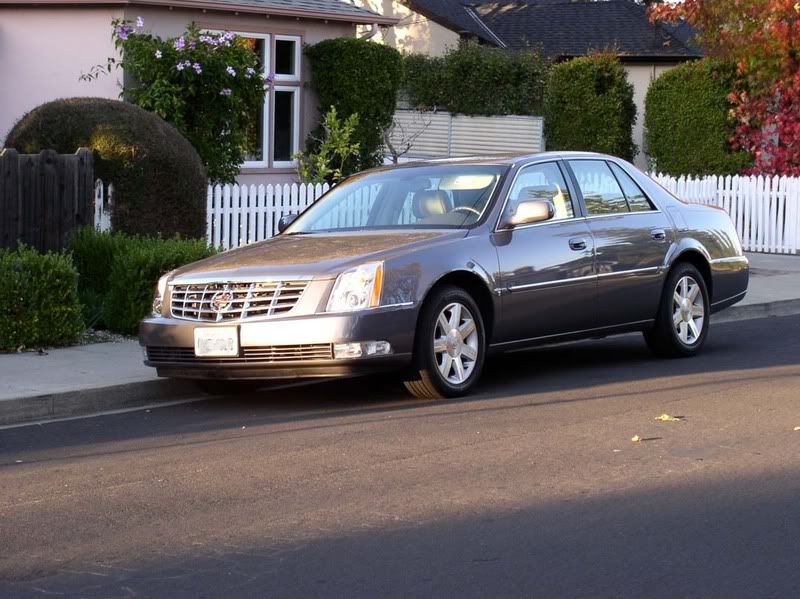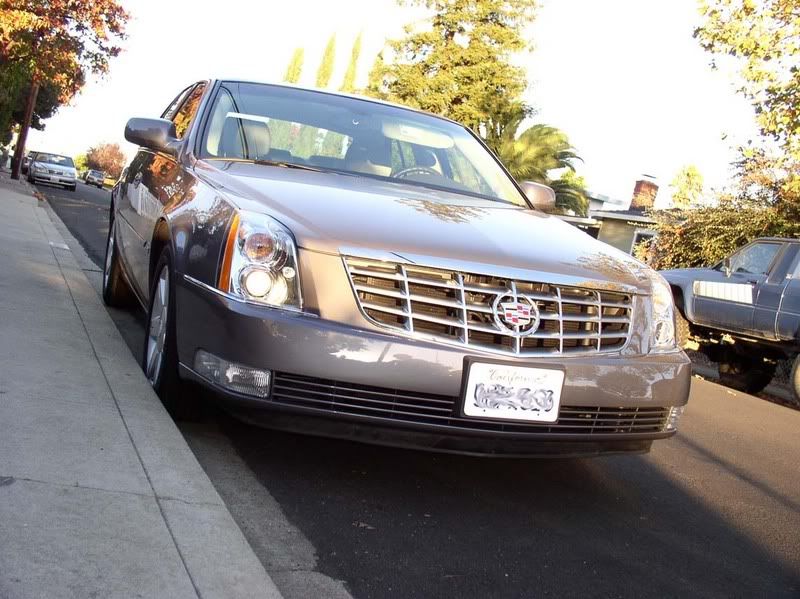 Senior Member
Join Date: Aug 2006
Posts: 172
Mentioned: 0 Post(s)
Tagged: 0 Thread(s)
Quoted: 0 Post(s)
Karma is a bitch aint it LOL!!!
Administrator
Join Date: Feb 2005
Location: Tucson, AZ
Posts: 326
Mentioned: 0 Post(s)
Tagged: 0 Thread(s)
Quoted: 0 Post(s)
The first couple of times I had my CTS-V in the shop I got either a DeVille or a DTS. After the 4th or 5th trip to service, I got stuck in a Chevy Malibu for 40 days. While they are good, I don't give them to much credit.




Join Date: Sep 2006
Posts: 10
Mentioned: 0 Post(s)
Tagged: 0 Thread(s)
Quoted: 0 Post(s)
Update:

Finally got my V back this morning. This was day 10 at the dealership. The DTS was enjoyable, but I am SUPER happy to get my V back.

They performed the Radiator TSB. So I have a new radiator and coolant. They replaced the tire pressure sensor in the front passenger rim. And they put a new PCM in the V. That is why it was sitting in the shop for so long.

I just want everyone to know one thing. I LOVE MY CTS-V!!!
Currently Active Users Viewing This Thread: 1

(0 members and 1 guests)